Professional Sandblasting, Graffiti Cleaning, Woodworm Treatment and Inturmesant Painting Services in Gloucester By

Reclaim Sandblasting
The old depot
Taylor's yard
Haywickes lane
Hardwick
GL2 3QE
Direct Contact 07714 207460
Email info@reclaimsandblastinggloucester.co.uk
We also stock and sell Reclaimed and New items so visit our store page today and see what's on offer
For Sale Now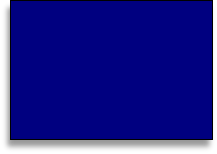 View Video's
Why not view our
Video Gallery
To see Reclaim In
ACTION
Please view our Picture Gallery
By following the link here
Picture Gallery

We are Reclaim Sandblasting of Gloucester are industrial and domestic blast cleaning specialists. We use high performance equipment to clean, restore and protect all types of buildings, structures and fabrications. From our base in Hardwick Gloucestershire, we operate throughout Gloucester Gloucestershire and the South West.


Request a Callback
Sometimes you just need to speak to a friendly & knowledgeable human being. Just TEXT us your name and number and the word CALLBACK and we will call you right back

Request a Estimate
For a FREE no OBLIGATION Quote at a time to suite you . Just TEXT us your name and number and the word ESTIMATE and we will call you right back to arrange a time and date.




Phone The
OFFICE
For enquiries on any of our services

We at Reclaim along with sandblasting provide
Intumescent Painting to Structural Steelwork. Walls and Ceilings and Timber
Certificate of Supply upon request for each project for Insurance, Fire and Building Control Authority and Client Records
07714 207460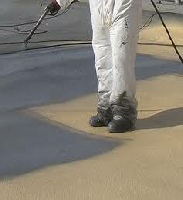 Reclaim Sandblasting Gloucester undertake work relating to fire protection, from intumescent steelwork coatings, to fire retardant varnishes and class 0 rated wall coatings, relevant to the clients needs and to meet building control requirements.
Inturmesent Painting Services to:
Structural Steel

Walls and Ceilings

Masonry

Timber
Using intumescent paint can not only save the structural integrity of a building in the event of a fire, it can also save lives.
At ambient temperatures, Intumescent Coatings on structural steel will remain stable and unreactive. At very high temperatures, such as the ones caused in the event of a fire, the heat triggers a chemical reaction which causes the Intumescent Coating to expand.
By the time the reaction is complete, the paint will have expanded to many times its original thickness and turned into a foam-like, insulating coating called the 'char'. The char insulates the steel, protecting it from the high temperatures which may put the building in danger of structural failure.
Intumescent Coatings will also reduce the flammability of painted timber or masonry, slowing down flame spread in the event of a fire.
Reclaim will use paint from leading manufacturers. It is applied in state-of-the-art airless spray units, ensuring the highest quality of structural protection.
Reclaim offer a number of blast cleaning services such as:-
Hardwoods, Fire surrounds, Softwoods, Stone fireplace, Decking, Window frames, Glass, Flooring, Graffiti removal, Radiators, Timber joist, Chairs, Barns, Tables, Brickwork, Sculptures, Stonework, trailers, Gates and railings, tipper trucks, Alloy wheels, Steel wheels, Car bodies, Lorry chassis, Car chassis, Paving, Patios, Silos, Bike frame, Camper vans, Construction industry, Quarry machinery, Plant machinery, Bridges, Swimming pools, Concrete floors, Driveways, Boats, Masonry. Reclaim Blasting can almost abrasive blast clean anything except one thing: RUBBER.
Covering the whole of the southwest of England.
Collection and delivery can also be arranged for work to be carried out at our premises
Press Here to Call us 07714 207460