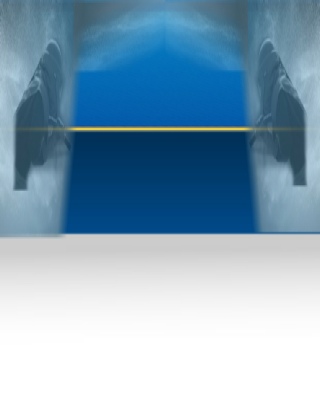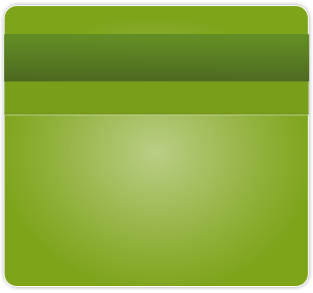 Need any help? Contact Us
Professional Sandblasting, Graffiti Cleaning, Woodworm Treatment and Spray Foam Insulation Services in Gloucester By
RECLAIM GLASS/SODA BLASTING LTD
Gloucester's Premier Sandblasting Company

We are Reclaim Sandblasting of Gloucester are industrial and domestic blast cleaning specialists. We use high performance equipment to clean, restore and protect all types of buildings, structures and fabrications. From our base in Hardwick , Gloucestershire, we operate throughout Gloucester Gloucestershire and the South West.
Phone The
OFFICE
For enquiries on any of our services




Request a Callback
Sometimes you just need to speak to a friendly & knowledgeable human being. Just TEXT us your name and number and the word CALLBACK and we will call you right back




Request a Estimate
For a FREE no OBLIGATION Quote at a time to suite you . Just TEXT us your name and number and the word ESTIMATE and we will call you right back to arrange a time and date.






Reclaim offers you a full range of mobile
Or onsite blast & specialist cleaning Skills (sandblasting, shot blasting, Graffiti Cleaning .)
Reclaim is an industrial and domestic blast cleaning company based in Gloucester, Gloucestershire specialising in the reclaiming of brick and stonework., Wood and Metals back to there former glory. We use high performance equipment (fully mobile or onsite in our premises) .
We ensure that every job is completed to the very highest quality.

RECLAIM SANDBLASTING OF GLOUCESTER are now
Fully Authorised Engineers and installation Technicians
of the Spray Foam Insulation System
Gloucestershire ,Worcestershire and Wiltshire Area Also covering the whole off the South West of England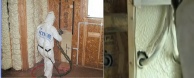 Effective,Efficient and Sustainable Insulation
Interiors, exteriors, walls and floors

Attics and Roofs

Dwellings warehouse and industrial buildings
WITH A 25 YEAR GUARANTEE
The Most Efficient Insulation
Here at RECLAIM Sandblasting Gloucester we offer services in the blast cleaning of buildings, structures, fabrications and public spaces. Cleaning customers' property both on-site and off-site we take pride and care to achieve the highest possible blast cleaning standards on all manner of brick, stone and steelwork. Our specifically configured variable pressure blast cleaning system is both powerful and portable and enables us to offer
Blast Cleaning
Protective Coating
Water Jetting
Chemical Cleaning
The system, in the hands of our skilled and competent blast cleaning team, will cause the minimum of damage to your property and is flexible enough to tackle the most challenging building projects. As a small run business we are proud of our hard-earned reputation and therefore take pride in each and every blast cleaning project whether that be:-
Brick Cleaning
Stone Cleaning
Oak Beam Restoration
A fuller list of our comprehensive Blast Cleaning Services can be found here on our website but if you would prefer to talk through your project with us, please contact Reclaim Sandblasting and we are sure you will discover an open and honest blast cleaning company that takes pride in its work and is committed to offering the best possible advice throughout Gloucester and the South West.
Get a fast, free blast cleaning estimate here
Spray foam insulation in Gloucester
Here at Reclaim we specialise in foam spray insulation , which using the proper equipment and our fully trained technicians makes it easy and quick to apply also making our spray foam roof insulation very efficient. Contact us about expanding foam insulation. spray foam insulation, spray insulation, spray on insulation, spray foam roof insulation, expanding foam insulation, expanding foam, spray foam insulation in Gloucester and the South West.
An expert service in Sandblasting
Covering the whole Gloucestershire and the south West off England
Press Here to Call us 07714 207460
Dry Ice Blasting Gloucester
Dry Ice Blasting is a leading edge, non-abrasive alternative to traditional Grit Blasting, Sand Blasting and Shot Blasting.
Dry Ice Blasting can be used to clean: Machinery, Fire Damage, Foundry Works, Brickwork, Kitchens, Automotive Industry, Construction Sites, Petrochemical Industry, Graffiti Removal, Industrial Equipment Cleaning, Food Processing Industry, Printing Press Cleaning, Tank Cleaning, the Railway Industry and Heritage Restoration.
WRAP UP YOUR HOME THIS WINTER
Make your home warmer and your energy bills cheaper with a Green Homes Grant. Homeowners in England, including landlords, can get up to £5,000 to pay part of the cost of energy saving measures like insulation. Low income households can get 100% of the costs of work covered up to £10,000.
Make sure you're one of the 600,000 households who could save up to £600 a year on energy bills by applying today. Contact reclaim today for advice and lets get your house insulated and warm .
Installing energy efficient home improvements also cuts emissions, which is better for the environment
Reclaim are a government approved spray foam installation installer and registered trust mark specialist .
For Advice on how to claim and benefit from this government backed programme contact ROB direct today on 07714 207460