Speak to us direct by pressing the number
or send us a text requesting to call you and we will phone you straight back
Fully Authorised Engineers and installation Technicians
of the Icynene Spray Foam Insulation System
Gloucestershire ,Worcestershire and Wiltshire Area Also covering the whole off the South West
Reclaim Offer a full line of Icynene spray foam insulation products in Gloucester and the South West , and all Icynene spray foam insulation products are guaranteed to perform as specified for the life of the building.
Any Icynene spray foam insulation product can be used in both commercial and residential applications, including new construction and renovations. However, some products are better suited for particular climates and particular project goals.
Reclaim are fully trained,qualified and licensed Icynene insulation Engineers
Icynene Classic Plus Insulation GLOUCESTER
Icynene introduces the next evolution of modern spray foam insulation – Icynene Classic Plus (LD-C-70) With a remarkably high insulating value (lambda 0.034), excellent adhesion and a highly competitive yield, Icynene Classic Plus is simply the best in class open-cell spray foam product available on the market. Icynene is 100% water blown and lets you meet and exceed the latest residential and commercial building compliance and legislation (REACH ).
Icynene Classic Plus features
Offers improved thermal conductivity
Fully compatible with REACH
100% water blown (no HFCs)
Excellent adhesion to more surfaces
Ideal for use in a broad range of substrates, temperatures and humidity conditions
Excellent sprayability helping minimise waste
Highly competitive yield
Applications
Icynene spray foam insulation can be installed in both new and existing homes, and even in the most unusual designs. It adheres to wood and steel frames alike and is effective in any climate. See common residential applications.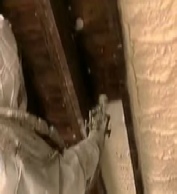 TECHNITHERM® closed cell full fill cavity wall insulation is a market leading certified foam insulation suitable for new and existing cavity walls of all types either fully clear cavities or partially filled cavities with board insulation. Boasting an impressive thermal conductivity of 0.025 W/mK which delivers a U value in a 100mm standard cavity of 0.21 W/m2K and 0.17 for a 150mm cavity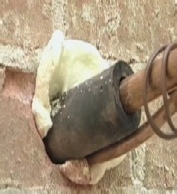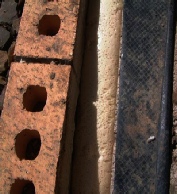 TECHNITHERM® also provides high level of air tightness and also acts as a barrier to moisture penetration and is ideal for thermal insulation of cavity walls, cavity wall stabilization, flood resilient cavity wall insulation and insulation of Hard to treat cavities and properties.